Carrying out Professional Cleaning Services in Lancaster, Morecambe, Heysham, Carnforth, Bolton Le Sands, Halton and Galgate.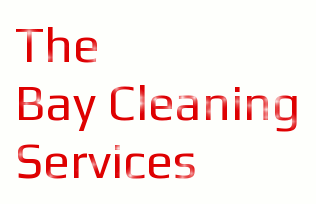 Commercial / Business Cleaning
Professional Commercial Cleaners in Lancaster and Morecambe..
The Bay Cleaning Services offers tailored cleaning packages to suit your individual business needs. Offering Office Cleaning, Shop/Retail Cleaning, Doctors/Dentist Cleaning, Showroom Cleaning along with many other services available to businesses throughout Lancaster, Morecambe, Heysham, Bare, Torrisholme, Bolton Le Sands, Carnforth and Galgate areas. Other areas available on request from a Professional, Honest, Caring and Reliable Local Cleaning Company.
A Local family run firm that cares about what your business needs. We visit your business to discuss your initial requirements. This givees you a chance to meet us and also gives us the opportunity to assess your needs. No two businesses are the same and this will enable us to tailor a complete cleaning package to suit your business.
Reputation is everything to us at The Bay Cleaning Services and we firmly beleive in offering our own personal touch. We arrange regular contact visits to make sure you are completely satisfied with everything.
We are able to offer various options for you too. We are happy to supply everything required to clean your premises and are equally happy to use your own supplies.
For any more information please do not hesitate to contact us on 07507468208 or by email.
All Quotes are free and no obligation.
Cleaners Lancaster, Cleaners Morecambe, Cleaners Lancaster, Cleaners Morecambe, Cleaners Lancaster, Cleaners Morecambe, Cleaners Lancaster, Cleaners Morecambe, Cleaners Lancaster, Cleaners Morecambe, Cleaners Lancaster, Cleaners Morecambe, Cleaners Lancaster, Cleaners Morecambe, Cleaners Lancaster, Cleaners Morecambe, Cleaners Lancaster, Cleaners Morecambe, Cleaners Lancaster, Cleaners Morecambe, Cleaners Lancaster, Cleaners Morecambe, Cleaners Lancaster, Cleaners Morecambe, Cleaners Lancaster, Cleaners Morecambe, Cleaners Lancaster, Cleaners Morecambe,