Carrying out Professional Cleaning Services in Lancaster, Morecambe, Heysham, Carnforth, Bolton Le Sands, Halton and Galgate.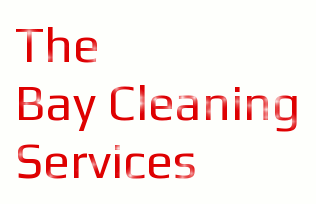 Professional Domestic Cleaners in Lancaster and Morecambe..
The Bay Cleaning Services offers tailored cleaning and house keeping packages to suit your individual needs. Offering Domestic Cleaning, Tenancy Cleaning, Landlord Cleaning, After Build Cleaning, After Party Cleaning and Spring Cleaning along with many other services available to customers throughout Lancaster, Morecambe, Heysham, Bare, Torrisholme, Bolton Le Sands, Carnforth and Galgate areas. Other areas available on request from a Professional, Honest, Caring and Reliable Local Cleaning Company.
We take the stress and time out of keeping a clean and tidy house giving you more time to spend doing the things you enjoy, not the things you don't. With our Professional Cleaning Services we aim to exceed your expectations at an affordable price with honest, friendly, reliable and hard working approach.
We will visit your property, discuss your requirements and any specific requests you may have and then prepare a full personalised quotation. Situated in Morecambe and serving the Lancaster, Morecambe, Heysham and Carnforth areas, our customer base is continually growing and expanding geographically. References are always available on request, as is a full key holder service so we can clean your property whilst your at work.
Cleaners Lancaster, Cleaners Morecambe, Cleaners Lancaster, Cleaners Morecambe, Cleaners Lancaster, Cleaners Morecambe, Cleaners Lancaster, Cleaners Morecambe, Cleaners Lancaster, Cleaners Morecambe, Cleaners Lancaster, Cleaners Morecambe, Cleaners Lancaster, Cleaners Morecambe, Cleaners Lancaster, Cleaners Morecambe, Cleaners Lancaster, Cleaners Morecambe, Cleaners Lancaster, Cleaners Morecambe, Cleaners Lancaster, Cleaners Morecambe, Cleaners Lancaster, Cleaners Morecambe, Cleaners Lancaster, Cleaners Morecambe, Cleaners Lancaster, Cleaners Morecambe,